Posted Mar 8, 2016
What is there not to love with a 3D printed, two-color Easter Egg filled with candy?
If you are lucky enough to have access to a 3D printer, you can easily 3D print your own Easter Egg and fill it with candy. Creating egg-shaped objects in CAD can be a bit tricky, but ScienceEnvy contributor Eva Håkansson has already done the work for you. You can download the files for  free in both a single color and dual color version from Thingiverse.com. The original Autodesk Inventor files are also included in case you was to customize your egg, like we did by adding part of the ScienceEnvy logo.
The eggs shown in this post are all printed in PLA (Poly Lactic Acid), which is a food safe and bio-degradable plastic made from corn starch.
P.S. Candy not included. 😉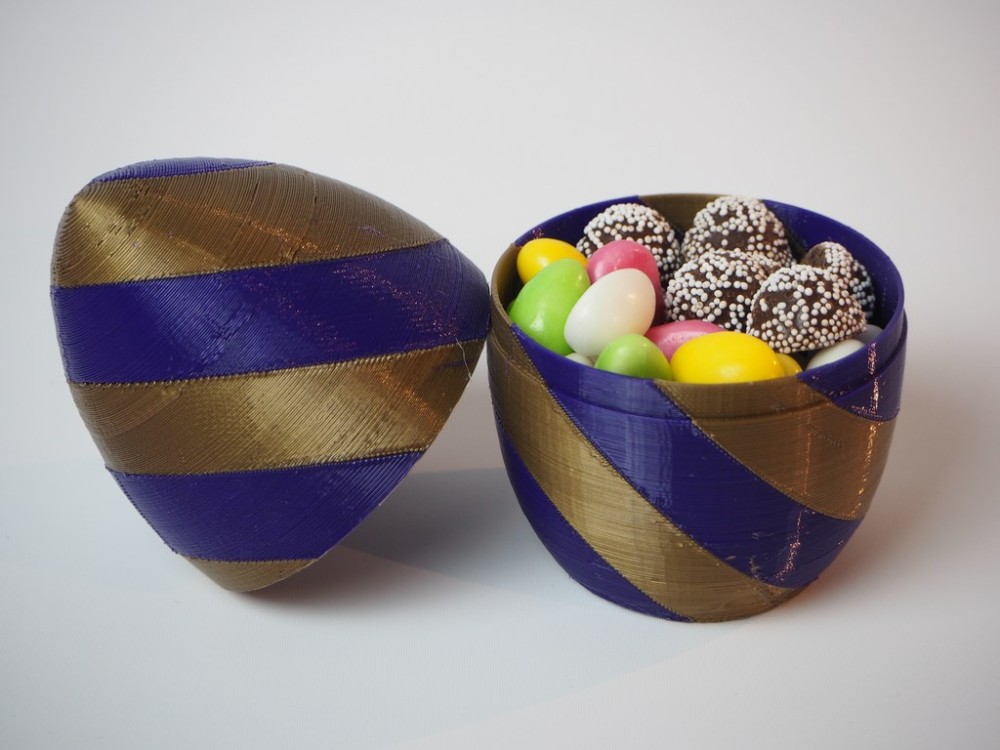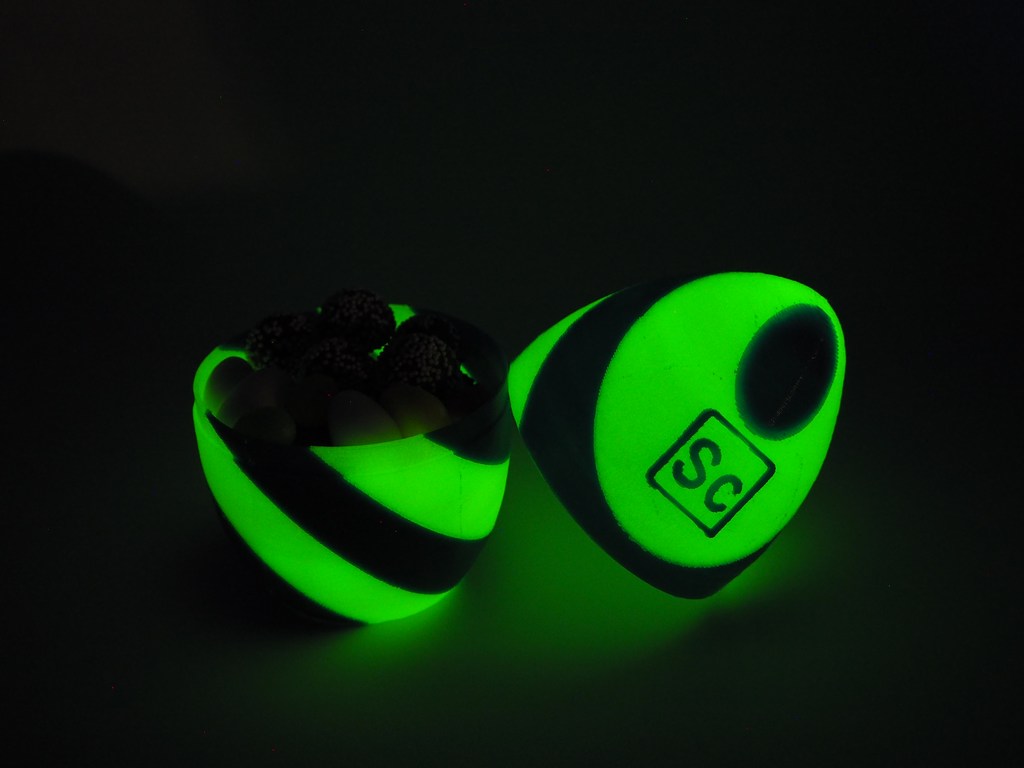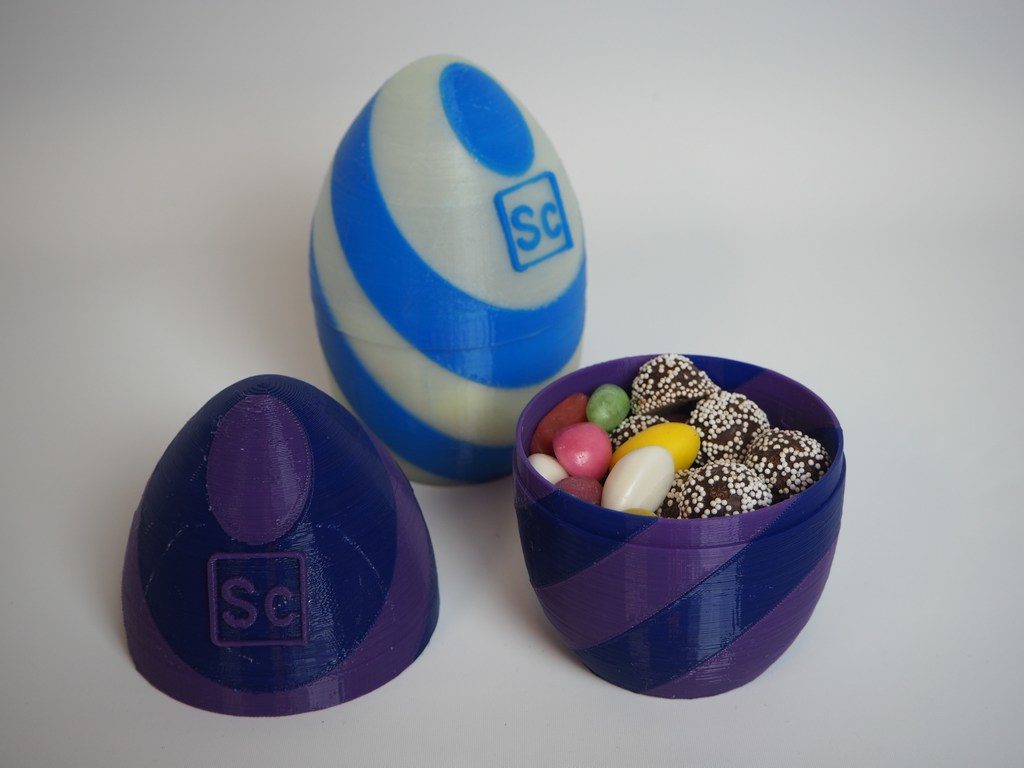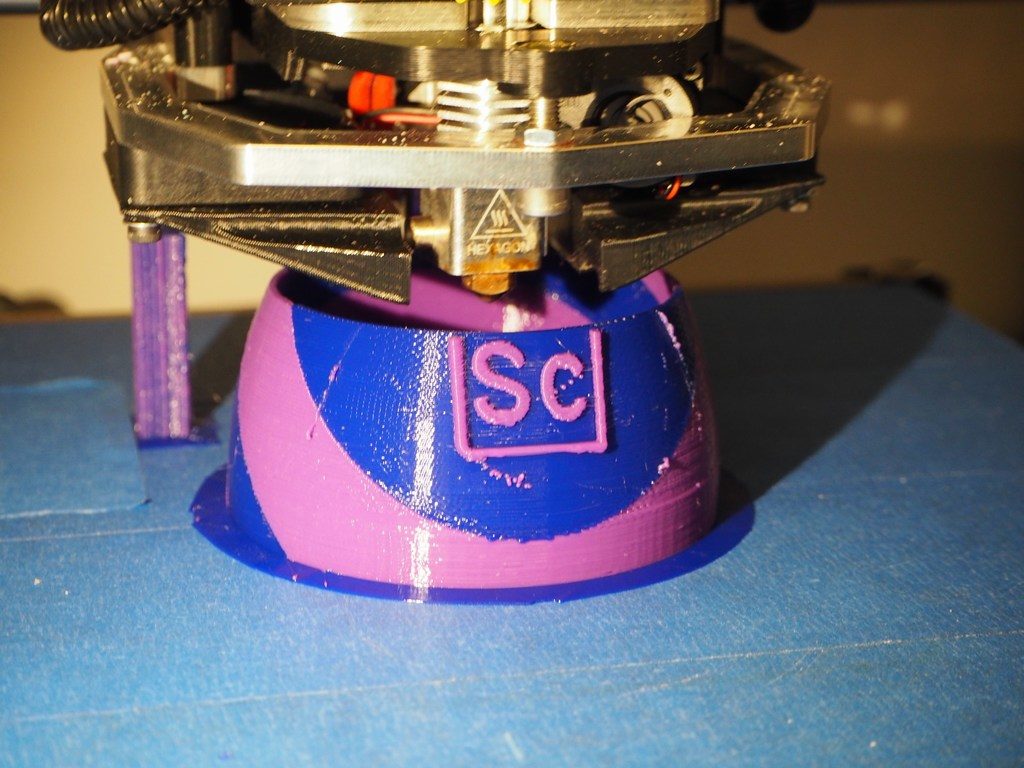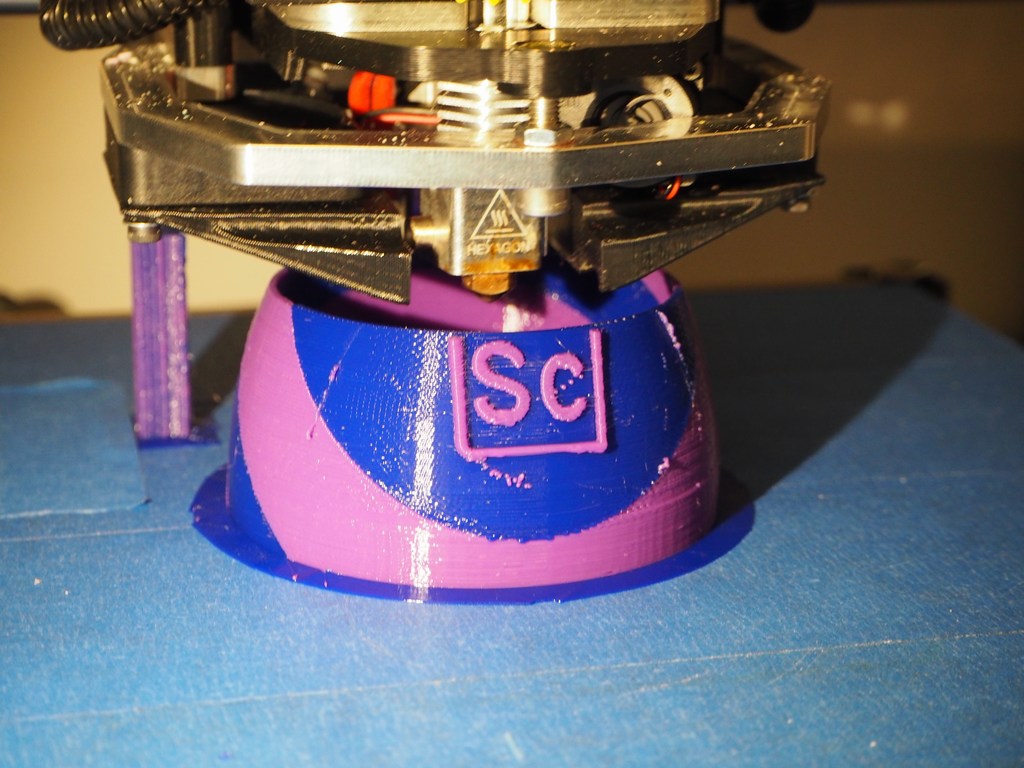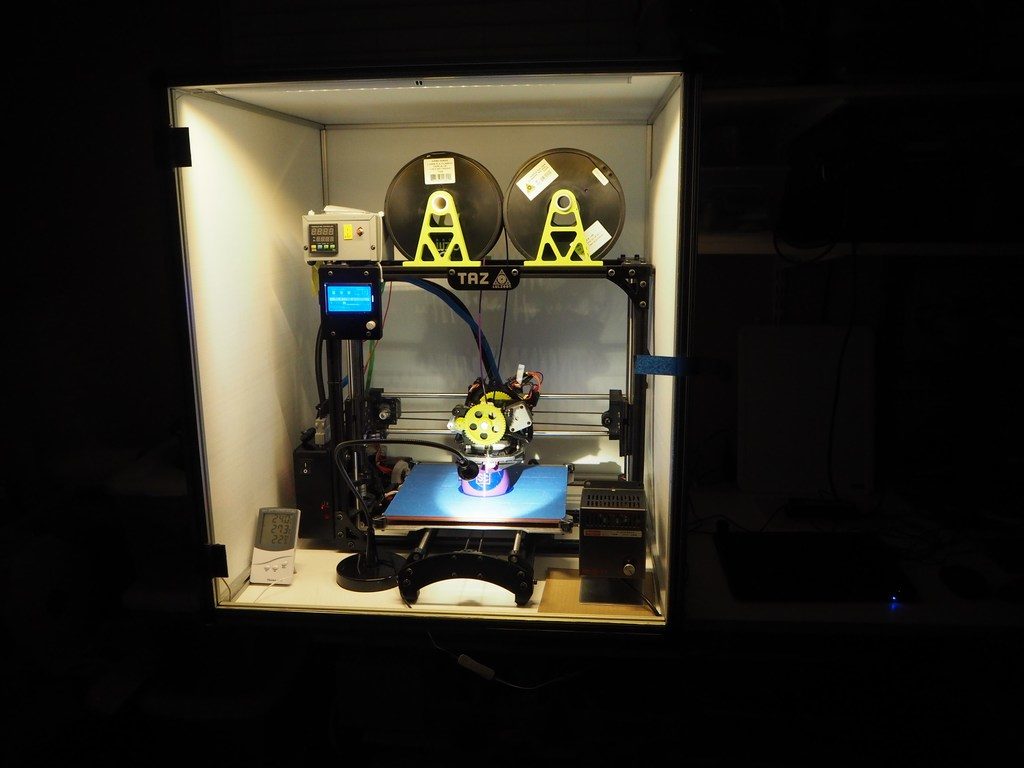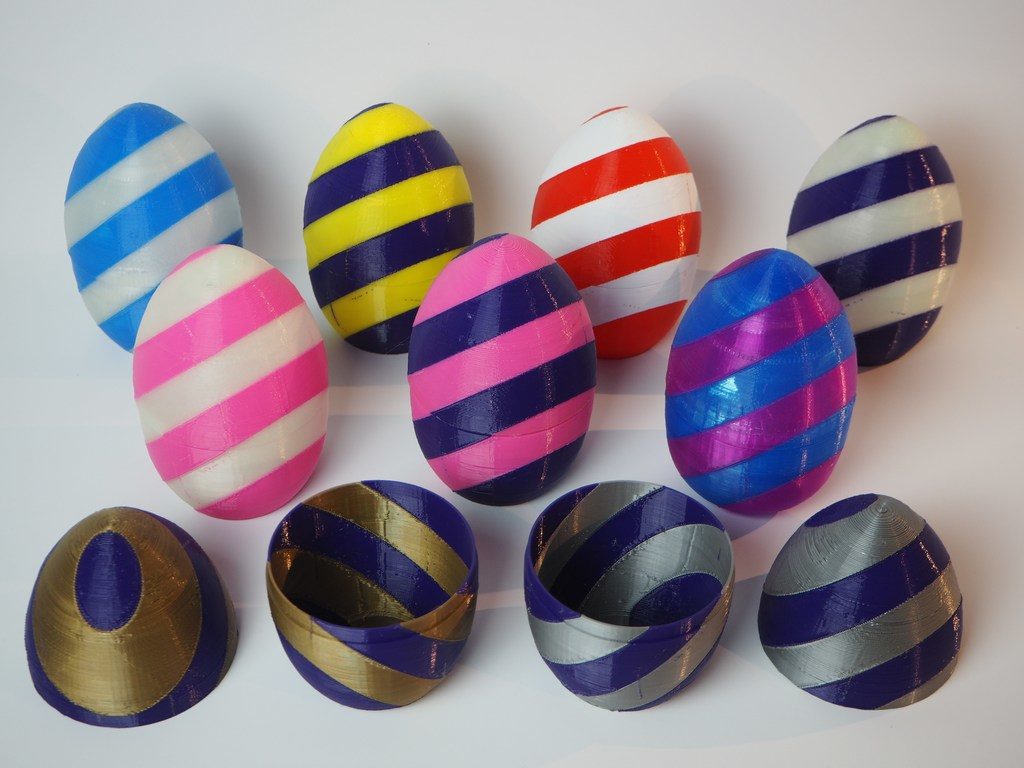 ---