Posted July 10, 2018
If you have followed the KillaJoule project over the years you may have mostly seen me on facebook, or perhaps on www.EvaHakanssonRacing.com. If you happen to have received a somewhat recent business card from me, you may also have seen the domain www.KillaJoule.com. Over the years I have also used www.EvaHakansson.com and www.KillaCycleRacing.com. (Yes, I am a bit of a domain hoarder). Why this sudden move to something completely different?

Well, Science Envy actually isn't that new. It was a project that I started with a fellow classmate in engineering graduate school. We had an idea of a website that inspires people to study STEM. Unfortunately, me and my partner had different ideas how to do this, and the partnership didn't work out. Despite starting out well and in good faith, his was clearly a case of irreconcilable differences. I wanted the domain, because I liked the name and it was marginally suggested by my husband Bill. Bill drove by a billboard advertising "Massage Envy", and he thought that "Science Envy" would be a good name for our website. The name of my new bike "Green Envy" is inspired by the Science Envy name. Anyway, I wanted the name so I wrote my partner a quite generous check and took over the domain, the trademark, and the LLC we had registered together. We haven't spoken since then. A bit sad, but sometimes things just don't work out. However, I had to finish my PhD and ScienceEnvy.com was mothballed.
I have always liked the "Science Envy" name, but never really found the right format for the page. I don't want to be a regular blogger, and I don't want to just create yet another science page re-posting other people's stuff. That just isn't me. I build stuff. I build stuff that has never existed before. That's my passion. And since other people appear to be interested in that, and inspired by it, I was kind of my duty to make that nicely packaged and easily accessible. Also, I have to admit that it is a nice feeling when people admire your creations, but it isn't my driving force. I would be building things even if no-one was watching.
After much consideration (like a year or more), I finally decided that I needed one digital home for all my projects. I didn't want to be my own brand. All PR experts tell you that you have to be your own brand, so I tried it. But I didn't like it. I am not a blogger, I am a builder. I want the focus to be on my work, not on me. I also want there to be room for other people. I finally decided that www.ScienceEnvy.com should be my place in cyberspace, even if it goes against the advice of all the PR experts!
Unfortunately, Science Envy is kind of difficult to spell, so you can also find the page using www.RacingForEducation.org, because a big part of my mission is to get people to study STEM: Science, Technology, Engineering, and Math!
There is a ton of information on the website, and much more to come. I have finished about half of the pages I intend to create in the first iteration. I have so many photos and so much to tell about how we built the KillaJoule and how we are building Green Envy, the only problem is to find the time to write it… Making a living always gets in the way of racing.
Being a one-man-band with a full-time job as a lecturer, my time to spend on social media is very limited. I do all my website and PR work myself, and it has always been that way. Perhaps that will change in the future, or perhaps it won't. The KillaJoule took me on an adventure beyond my wildest imagination, and I am quite sure Green Envy and Science Envy will do the same! 😀 (And some blatant self-promotion here: you can be part of this adventure and help us make history. Find out more here).
Flat out into the future! How? With STEM, of course! Because it is the coolest thing ever!
// Eva
P.S. You can read why I created ScienceEnvy.com here, and you can read my story here.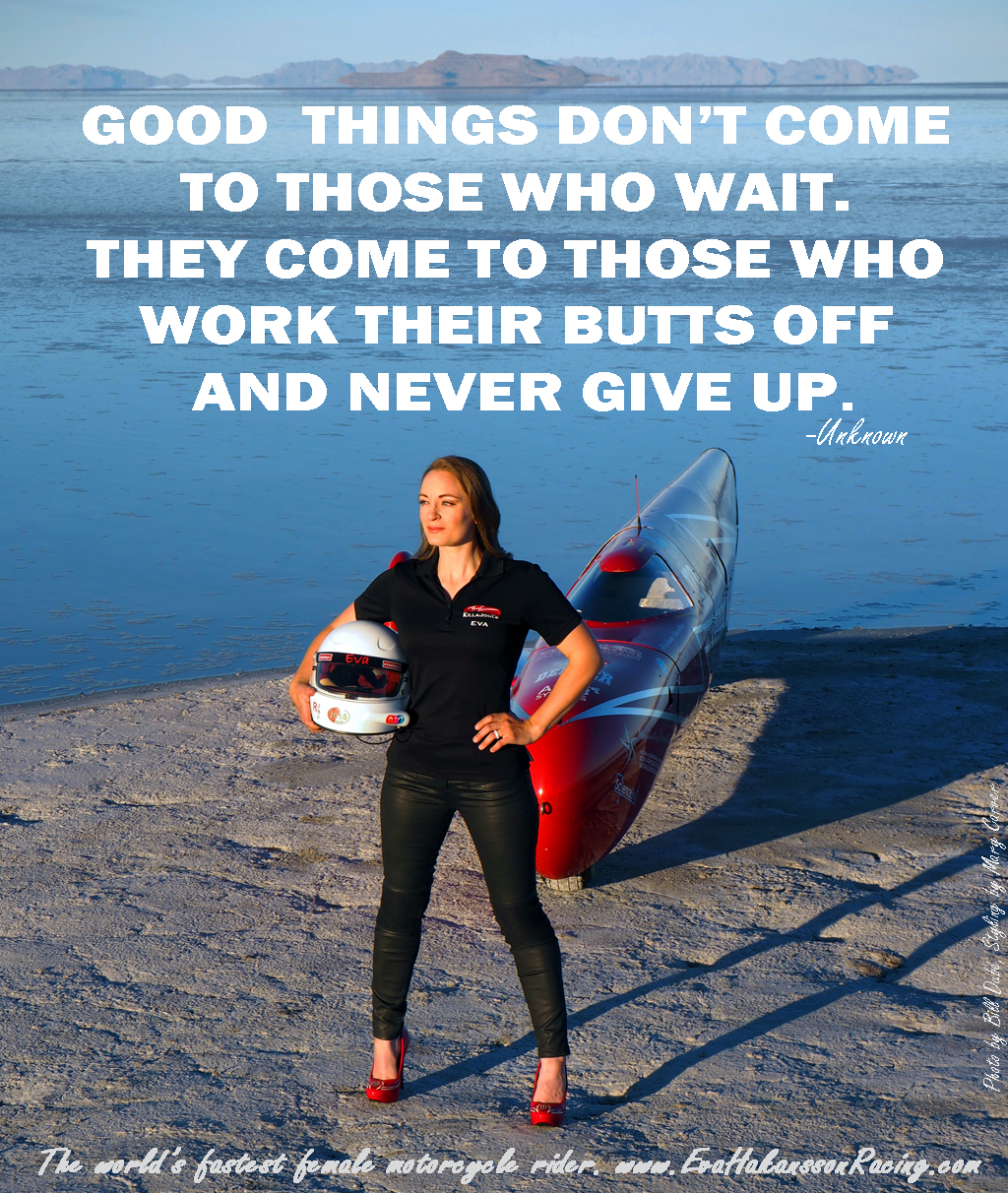 Cover photo: by Jeff Haessler, University of Denver.